Nominate!
Do you know a hard-working Alaska teen who you think would be a great fit for one of eight award categories? Visit our nomination page and help youth get the recognition they deserve!
Radio Stories
The Spirit of Youth radio series reaches nearly 100 Alaska communities and 94,000 listeners. Learn more about Alaska's inspirational teens and listen to their stories online.
Donate!
Spirit of Youth is dedicated to creating, promoting and recognizing youth involvement in Alaska. The best way you can assist us in our mission is to donate. Any amount is GREATLY appreciated!
What's Happening Now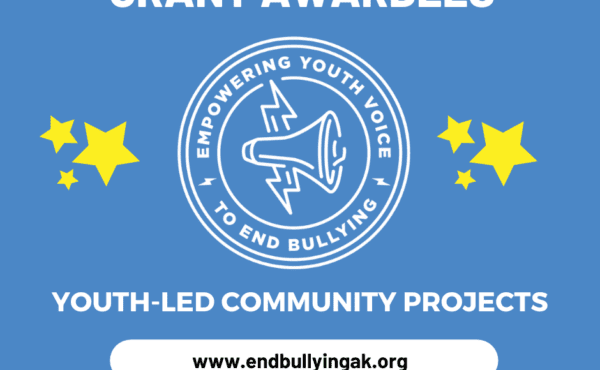 January 4, 2023
Four youth-led projects were selected as awardees of the Spirit of Youth Coalition's anti-bullying grants.
Read More
November 1, 2022
Spirit of Youth, Anchorage Youth Vote, and other community partners are working as a coalition to build inclusive environments free from bullying. Approximately 20% of students age 12-18 have experienced bullying. The Spirit of Youth Coalition was created to decrease the risk factor of bullying and to promote protective factors among Anchorage youth. Spirit of Youth […]
Read More